Editor's note: This article was originally published in 2020. It has since been updated.
Celine Dion, 55, has been singing and performing for over 40 years; first as a teen star in Canada, and then as a global fashion icon and performer. Through all of those phases of her life, she's had her late husband Canadian music producer Rene Angelil with her. However, for the first time, in 2019, the singer released her first English album, Courage, without the man who was her support system. Angelil passed away in 2016 from throat cancer. "It took a while to record the album. It was a process. Losing half of you, because we were partners, we were one. This is actually my first English album without him by my side, so that was emotional. At the same time something that was telling me that, 'You know, it's ok,'" she told Good Morning Britain, while speaking about the difficulty she faced in creating something new with pain in her heart.
The My Heart Will Go On singer met him when she was 12 and he was 38, but they didn't feel attracted to each other until much later. Her mother had taken a pre-pubescent Dion to meet him and her first impression of him was that he respected her opinion.
"I thought he was very beautiful," she said. "He looked great. I felt confident that this man was not treating me as a, 'Oh, hi, little pumpkin.' Or, 'Hi, little sweetie,' or like a little baby," she told CBS News.
They started dating when she was 19 and he was 45. She was 26 when she married the 52-year-old talent manager, who was also her manager from 1981 to 2014. Only five years after they got married, he was diagnosed with throat cancer. They got through the phase together and he made a full recovery after treatment but several years later, the cancer returned and Angelil had to have surgery in 2013. However, that did not make things better. Eventually, he passed in 2016. In Dion's heart, he will always go on. She is still as devoted to his memory as she was to the man when he was alive. "Even though he's not physically here, he's part of me. I see him every day through the eyes of my children," she said. Before he left, she assured him that she will take care of their three sons and herself. "I told him just before he left, 'It's going to be alright, don't worry about anything, I got this I always trusted you', he trusted me. We love each other so much. 'No one deserves to suffer, you've done good kid.'"
Even though six years have passed since he left, she is still single and doesn't know if she wants to find love again in life. She has only loved and kissed one man in her entire life and as a grieving widow, it might be hard for her to move on. However, there is no age limit on finding love and she can move on if and when she wants to.
"Not now. Unh-uh. I love. I love. I love him. I'm still in love with him. And I have the love of my children. I have the love of my fans. I love the people that I work with. So my life is not empty of love," she explained to CBS. Dion certainly has the love of her fans since she's pulled in more than four million of them to her show since she started performing in Vegas in a theater built for her in 2003. Her fame has gotten her alongside Vegas legends like Elvis and Sinatra.
While working full-time and as a single parent, life has become a little tougher for her but she only draws strength from the love of her children. "Being a single parent gives me even more of something powerful – they need me so much," she was quoted as saying by Metro UK.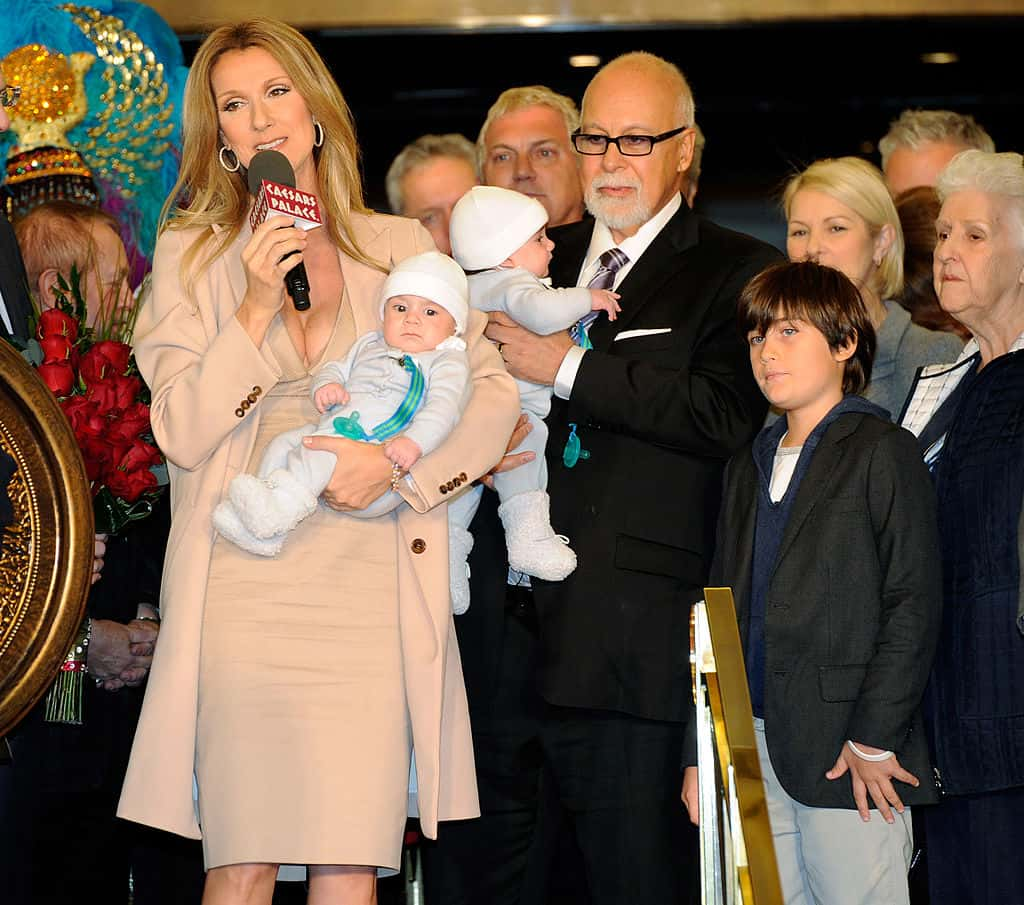 The 55-year-old continues to be a fashion icon and entertains her audiences even on social media. In a video, put up by make-up artist Charlotte Tilbury, Dion can be seen singing into her make-up products. If anyone wants to match her vocals from the comfort of their home, this is the time to give it a try.
References:
https://www.cbsnews.com/news/celine-dion-the-real-thing/
https://www.youtube.com/watch?v=XqRCAI9pqxY
https://news.yahoo.com/celine-dion-make-up-charlotte-tilbury-blush-beach-stick-144403535.html
Cover Image Source: Getty Images | Photo by Ethan Miller