Every parent wants to make sure that their child is born into a safe world, where they didn't have to face many challenges. Most parents want their child to be protected from the bad people out there, but it's not always possible to be by their side. It doesn't matter what gender the child is, they should be able to defend themselves and stand up to what's wrong. So, some parents choose to equip their children with the tools to fight for and protect themselves.
David Schwimmer, whom we remember as Ross Geller from the hit sitcom Friends, is teaching his child to be a strong woman. He has been a favorite TV dad and friend for many people thanks to his portrayal of a father-of-two on Friends. He played dad to a son and daughter on the TV show and in real life, he is a dad to his one daughter, Cleo, with ex-wife, Zoe Buckman.
The actor, director, and voice artist wants to raise a confident daughter, so he talks to her about the difficulties her grandmother had faced as a young lawyer. He's also made many PSAs about one of the biggest challenges women face at the workplace: harassment.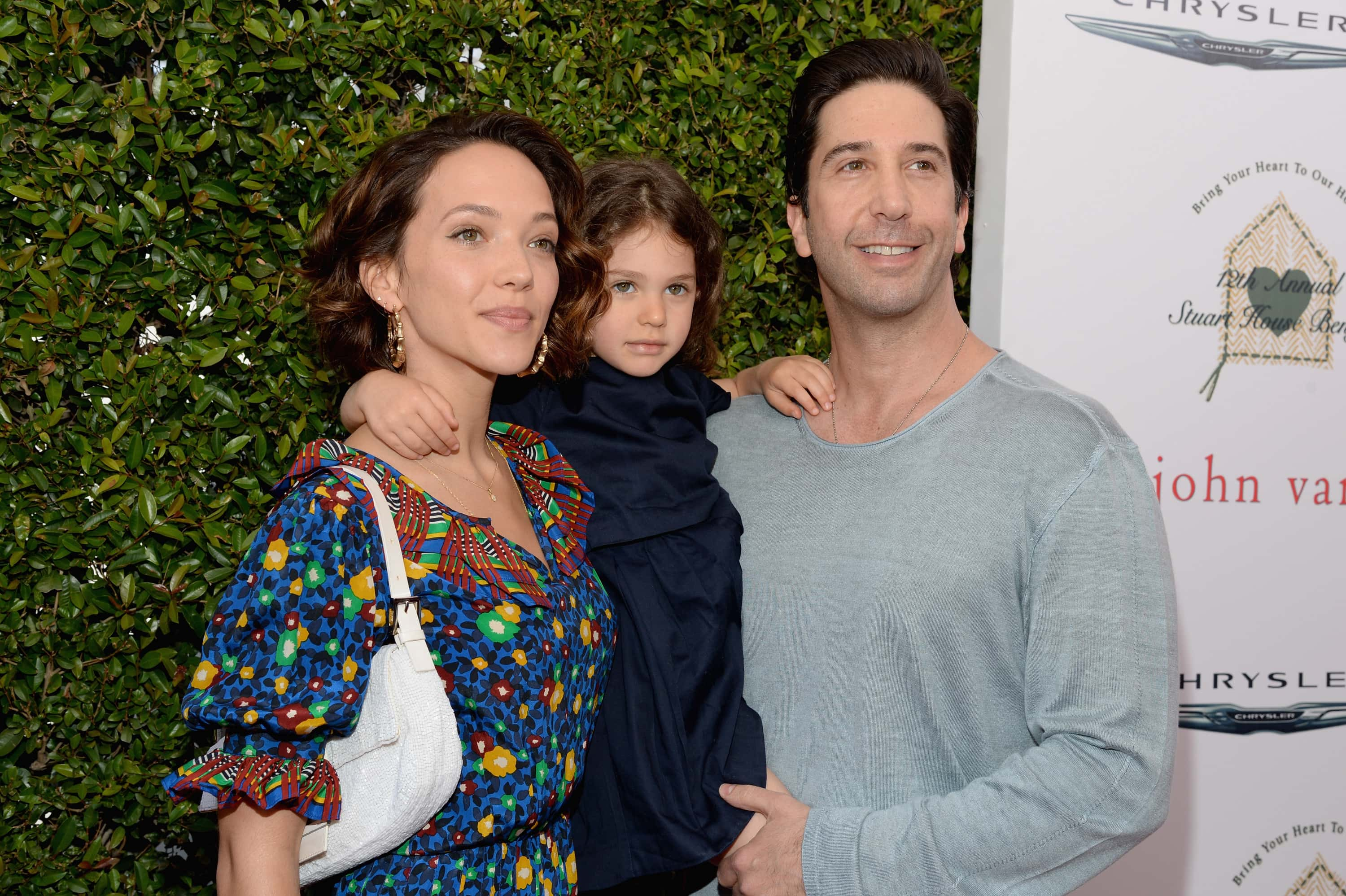 He said in an interview with NBC News Think in 2018, "I grew up with stories of sexual harassment from my mother: She was a young, attractive lawyer, working in the emerging field of family law in California, and there weren't a lot of them at the time. But while working at different firms before she established her own, she was subjected to sexual harassment and a lot of discrimination, chauvinism and sexism — by judges, other lawyers, even clients. I grew up with those stories, and so did my sister... I'm the father of a six-and-a-half year-old daughter; if I'm going to do something about this for the future generations, now is the time."
The Madagascar voice actor said that he wants his daughter to know her body and her personal space. He wants her to have the confidence to speak out if she was uncomfortable.
The Friends star told Today, "Her body, her hair, it's hers. She owns it. It's giving her the courage and confidence to speak up and speak out." He also added that she told him one night that at school, some older boys sitting behind her were kind of touching and kicking her back a little. "She turned around and gave them a look," said Schwimmer. "I said, 'Next time, Cleo, you need to turn around and firmly but politely say to please stop touching me. If you do that twice and they keep on touching you, you stand up, walk away and find a grownup, period.' It's important to instill that kind of confidence from an early age."
He wants her to have the same confidence in her physicality. "There should be, in my view, no shame about her body and about being in her body and understanding how her body works," he said.
That's some sound parenting there, David! Truly inspirational.
References:
https://www.today.com/parents/david-schwimmer-shares-his-no-shame-parenting-approach-t121941
nbcnews.com/think/opinion/sexual-harassment-needs-end-so-my-daughter-doesn-t-go-ncna842381