Editor's note: This article was originally published on January 16, 2020. It has since been updated.
Who doesn't love to just plop in their bed after a long day? There's nothing better than the feeling of your head hitting the pillow and just giving in to your body's need for rest. Whether it's curling up like a baby or stretching out on your stomach as you sleep, it's a blissful moment. But did you know that even while you're off in your dream world, your body is communicating something crucial about your personality? And it all has to do with the position you sleep in.
"When you think about it," says Dr. David Greuner of NYC Surgical Associates, "most people spend six or more hours per day sleeping, so of course your sleeping position reveals a lot about you," according to Cosmopolitan. So what does the position you sleep in say about you?
1. The baby
If you sleep curled up like a baby in a fetal position, then you might be the type of person who has a sensitive nature. Kind and generous, you make it easy for people to approach you. In fact, those around you might even feel the need to protect and nurture you. However, only your close friends and family know that underneath that sweet and caring attitude is a person who knows how to be tough when the situation demands it. Just because you're nice doesn't mean you'd allow anyone to take advantage of you.
2. The soldier
If you sleep like a soldier, on your back with your arms at your sides or placed on your stomach, unmoving and steady, then you could be the kind of person who knows what they want in life and in their relationship and works to achieve those goals. Rooted and solid in your passions, you always put in maximum effort to be the best version of yourself. Your energy and passion draws others to you and gives you the potential to be a great leader and partner.
3. The log
If you sleep on your side with your hands near your head, then you might be the kind of person others can rely on and who is calm in even the tensest situations. Easy-going and carefree, you like to enjoy what life has to offer and don't bother with negative emotions. It's why it's not so easy to offend you though if anyone manages to, you know just how to tackle it. Your bright smile on the darkest of days can lift up the spirits of those around you and your ability to adjust to any situation makes you a dream friend and partner.
4. The yearner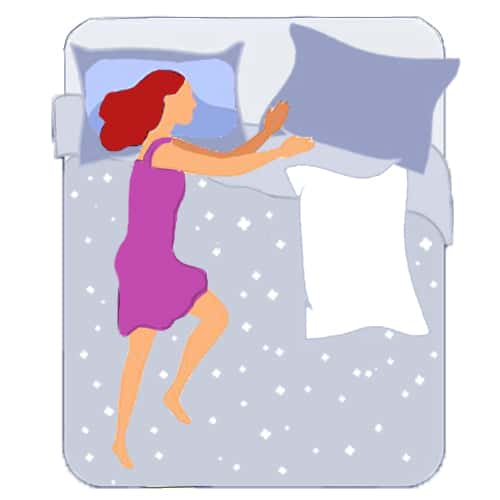 If you sleep on your side with your hands outstretched, then you may be the type of person who has an open nature, one that makes it easier for people to reach out to you and talk to you. Because of this very quality, others know you're a great listener and will be there to support them when they need it. However, one thing most people who want to take advantage of your kindness don't know about you is that you aren't so gullible as to let them get away with it. You're smart enough to read people and know who truly value and respect you.
5. The skydiver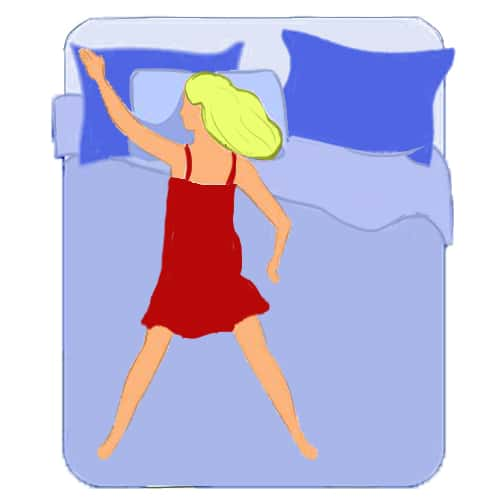 If you sleep on your stomach with your arms flared out, then you may be the type of person who isn't afraid to take on new challenges and embrace change as it comes. It gives you the ability to not just liven up your life but also any relationships you have. Your joy and excitement to experience a world of adventure and make sure those around you get to find that same happiness is truly one of your strongest traits. And the sincerity behind it is a rare quality.
6. The freestyler
If you don't particularly sleep in one position but keep moving throughout the night, then you might be the type of person who is well-balanced. Though you might be serious and dedicated to your passion, friends, and family, it doesn't mean you don't know how to let down your hair and give those around you a good time. Not only do you drop everything to help your loved ones, but you also know when to take a step back and engage in some self-care. It could also mean that you are not very rigid and are easy to adapt and flexible when the situation demands it.
Disclaimer : This article is for your entertainment / infotainment purposes.