Harry and Meghan have taken some never-heard-before and bold decisions after their exit from the palace. But their biggest step is probably going to send shock waves, not only in the UK but across the world.
According to Global News, a new tell-all book called, Finding Freedom: Harry and Meghan and the Making of a Modern Royal Family, promising unheard details of Prince Harry and Meghan Markle's life, is set to release this summer. The 320-page biography is due to be released on August 11, and if reports are to be believed it is expected to be a global bestseller.
The book is co-authored by Royal reporters and Meghan's friends Omid Scobie and Carolyn Durand who have worked with the duke and duchess for years. The book promises to go "beyond the headlines to reveal unknown details" of their life together, for the purpose of dispelling rumors and misconceptions.
"When news of the budding romance between a beloved English prince and an American actress broke, it captured the world's attention and sparked an international media frenzy," the book's description reads. "But while the Duke and Duchess of Sussex have continued to make headlines — from their engagement, wedding, and birth of their son Archie to their unprecedented decision to step back from their royal lives — few know the true story of Harry and Meghan."
As per the Daily Mail, this step is being considered as a score-settling exercise as it will entail the details of the strained relationship between Harry and Meghan and the royal family, due to which they were compelled to take the painful decision of leaving the palace, and thereafter, finding their own feet, establishing a name and reputation of their own.
The Mail also reveals that they have been told that the Susexxes had given an interview to one of the journalists before leaving for North America. Now, this decision of the couple is highly reminiscent of Princess Diana's tell-all interview and her decision to allow a biography written on herself by Andrew Morton.
Considering the stark similarities between their decision and that of Princess Diana's, it would not be wrong to say that the book Finding Freedom could open a floodgate of scandals and controversies like it did back in the 90s.
However, the book description further states that it has chronicled the couple's deep interest in humanitarian works and how they intend to make the world a better place. "With unique access and written with the participation of those closest to the couple, Finding Freedom is an honest, up-close, and disarming portrait of a confident, influential, and forward-thinking couple who are unafraid to break with tradition, determined to create a new path away from the spotlight, and dedicated to building a humanitarian legacy that will make a profound difference in the world."
According to the Global News, in a statement to the media, Scobie and Durand said, "The aim of this book is to portray the real Harry and Meghan, a couple who continue to inspire many around the world through their humanitarian and charitable work but are often inaccurately portrayed."
"Our mission has been motivated by a desire to tell an accurate version of their journey and finally present the truth of misreported stories that have become gospel simply because of the amount of times they have been repeated," the statement continues.
"So much has happened since we embarked on this project two years ago—there have been twists and turns that I think no one expected; not even Harry and Meghan, who have by their own accounts struggled with their realities," Scobie BAZAAR.com's royal editor tells the outlet of writing Finding Freedom.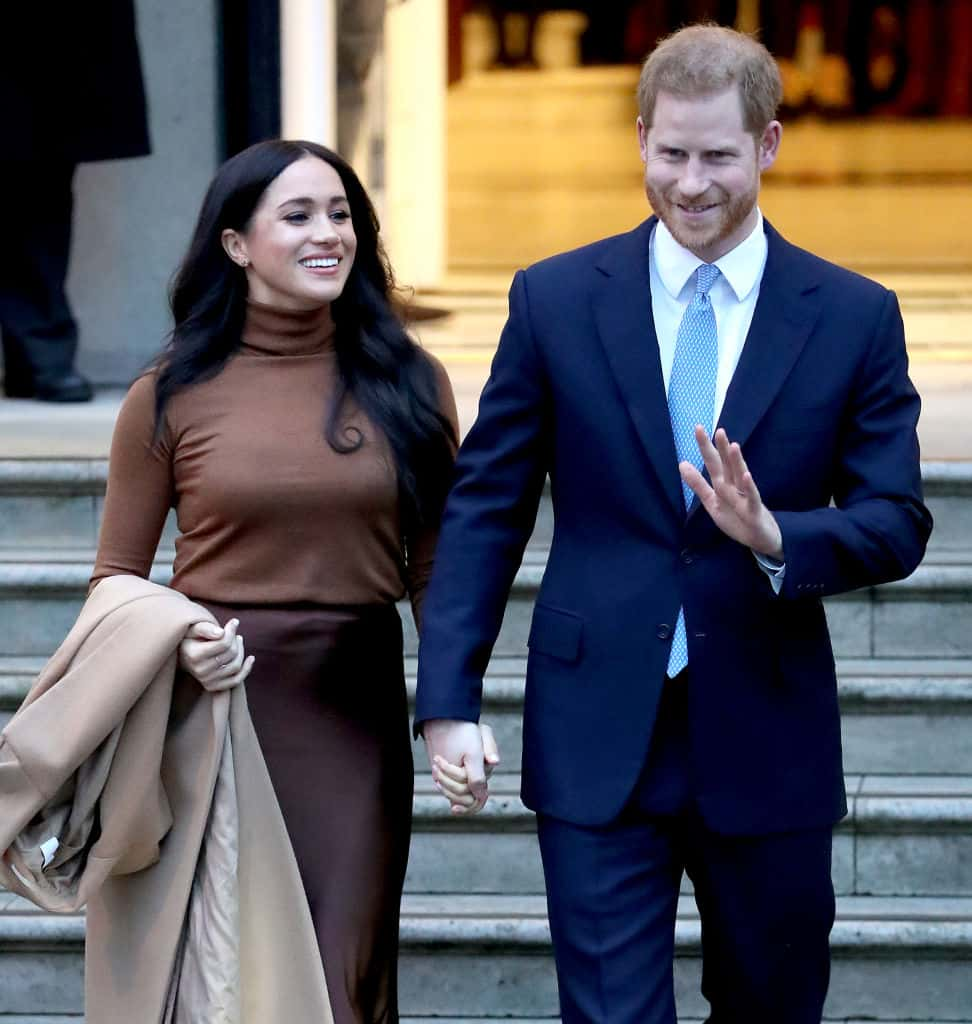 "But along the way I have watched a couple remain faithful to their own beliefs and stand strong in the face of adversity. This book will tell the definitive version of their life together, away from the noise of headlines and mistruths. Though their story has largely taken place behind palace walls, their journey to create a life of purpose and freedom is something I think we can all relate to."
"It is thanks to our sources that we have been able to share the definitive story of the Duke and Duchess of Sussex," they add.
While we do hope that the world comes to know the real story of Meghan and Harry, we also wish that the readers and the media react to it sensitively and not intrude too much in their private lives.
References:
https://globalnews.ca/news/6901289/prince-harry-meghan-markle-royal-tell-all-book/
https://www.harpersbazaar.com/culture/art-books-music/a32363122/finding-freedom-book-prince-harry-meghan-markle/
https://www.dailymail.co.uk/news/article-8257071/Meghan-Harry-biography-bombshell-Royals.html
https://www.amazon.ca/gp/product/B085372L3T?pf_rd_r=QHNR26667X7MZWR80WM6&pf_rd_p=05326fd5-c43e-4948-99b1-a65b129fdd73