As we step into the second month of the year, it can be hard to believe that so much time has passed. Didn't we ring in January just yesterday? But as much as you might wonder where it went, it's also time to get ready for the changes that this February leap year brings, especially considering it's the month of love. However, it's important to remember that not all of them are positive but with a little bit of patience, it could change towards the end of the month. So here's what you could expect based on your zodiac sign:
1. Aries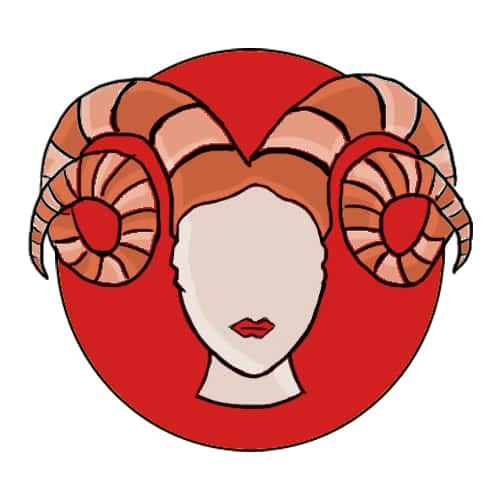 This month, you might have to face a big decision that could impact your life in a way you might never have imagined. But you can't do it alone, so don't be afraid to ask for help from those you know have your back. As it is, you might even find yourself building a stronger bond with your close ones and the experience could help you rediscover your own identity if you've been feeling lost. It's best to avoid getting into any power struggles with others and when it comes to your partner, try your best to reign in your temper if issues crop up. Communication is especially important during this time. Also, use this month to take some time for yourself and enjoy some solitude in the natural environment around you.
2. Taurus
This month may be a bit tough for you. You might even find yourself overstressing because of it and close to a breakdown, physically or emotionally, but you're stronger than that. Your determination and grounded nature will help you weather through the hurdles you face. It's essential to find a "happy place" where you can take some time to recharge. Things will get better for you as long as you continue to see the bright light at the end of the tunnel. With regards to your relationship with your partner, you may experience some problems, but if both of you make the effort to understand one another, then you might see that your bond with them is worth it.
3. Gemini
It's a good month for you Geminis. Opportunities will present themselves to you, ones that could help you find success, happiness, and love. You might find that people are more open to your opinions and are inspired by your creativity and the way you see the world. You'll even see yourself thirsting to broaden your horizons and any plans made prior to travel, this month it could come to fruition. Give yourself that break, especially if you've been having a hard time for a while now. Take a solo trip to a place surrounded by nature and revel in it. With your partner, both of you may find your equilibrium again if things have been a bit rocky in the recent past.
4. Cancer
This is the month for you to put yourself first, Cancerians. You might have been allowing others to monopolize your time because you care for them. But now you have the chance to stand your ground and say "no" when you don't want to do something. Those who love you will understand and give you that space. Use this time to invest in your hobbies and enjoy the experience. With your partner, if finances were causing some friction, it might not be so much of an issue this month. In fact, it may just get better, allowing you to focus on making new and warm memories with them. Maybe even going out on a date or two could help strengthen the bond between you two.
5. Leo
Taking care of your health is of the utmost importance in February. Whether it's changing your diet to add healthier options or finding simple yet refreshing ways to work out can not just help you out physically, but mentally as well. You might find yourself becoming happier, something that can help forge a stronger bond between you and your loved ones. You could even find those who cause your happiness to dip and question whether you really need them in your life. It's all about cutting out the toxicity. As for your partner, the spark that brought you two together might just come back again to bring you closer to one another.
6. Virgo
In February, you need a chance to just get away from everything for a while. If you've been stressed out both at work and at home, this is the perfect opportunity to regain your balance and energy. Go out with some friends for some much-needed break or take a solo vacation where you don't have to worry about anything but your own mental health. The pressure of the past few months might have gotten to you, but all the work you put into your projects will see its fruition. With your partner, you might find some solace and peace in their arms, so make the best use of it. It can help you connect with them better.
7. Libra
Creativity will come pouring out of you this month, allowing you to get closer to your dreams. Feel proud of everything you've achieved, you deserve it. On the home front though, you might need to ask yourself to find out who is truly there for you and weed out those who try to take advantage of your kindness. This could be a little painful, especially if it comes to cutting out those you've known for a long time, but in the long run, it'll help you prioritize those who are your real supporters. As for your partner, engage in in-depth conversations with them to advance your relationship with them and make it stronger.
8. Scorpio
This month will be an interesting one for you, Scorpios. You might find yourself discovering a knack for something you might not have known you had and this can lead you to a new path of joy. When it comes to your relationships with certain people, try not to be overly critical of them as it isn't your fault they let their weaknesses get the best of them. If they're close to you, support them in their journey to get better, as this show of loyalty can help build a strong relationship with them later. But perhaps, the brightest day for you this month is on Valentine's Day as it might be one of the most memorable days you spend with your partner.
9. Sagittarius
Sagittarians, this month is going to be a bit tough for you. Your anger might flare to the surface easier and this could cause strain between you and your loved ones. You might need to placate them a bit and work on communicating with them better. If you're not sure how to, trust your gut because as strong as your temper will be, so will be your instinct and you might find it easy to smooth things out with them. With your partner, the source of the friction might stem from finances. Though you might see it improving, if there is a disparity in what you both earn, it could bring out some deep-rooted issues. Talk to them about it in a peaceful manner and you both may just come out stronger by the end of it.
10. Capricorn
Your compassionate nature will be at its peak this month. And this quality of yours could help inspire those around you and make them look to you for guidance and wisdom. It's what will make you a good leader. There may be times you could come close to being taken advantage of due to your kindness, but along with that trait, your ability to see through people also strengthened. So it's not so easy to fool you. Additionally, all the prior hard work you put into your goals could see success and you might enjoy the fruits of that effort. With your partner, it's time to bond with them better, so plan a trip to a special place. Dedicate your energies to them and you might see them appreciate you more.
11. Aquarius
Joy and excitement are by your side this month as you venture into an adventurous phase. You might find yourself becoming more optimistic this month, which means it's essential you stay away from those who will try to bring you down with their negativity. Any old unseen emotional scars and wounds won't be as painful as before as your positivity brings forth a bout of much-needed healing. If you've been having issues with your partner, this new energy of yours could help smooth things out with them. Connecting with them is important this month as it could help both of you heal well.
12. Pisces
If chaos was reigning in your life for a while now, this month will provide you stability. You might find yourself looking to change your appearance or certain parts of your personality that you don't like and this is the perfect time for it. However, it shouldn't be too drastic or you might regret it. But it isn't just an internal change you might face. Opportunities will present themselves and they might require you to break tradition to move into unchartered territory. Go for it as it could be extremely fruitful for you. With your partner, their accomplishments and endearing qualities might shine brighter. This could enhance the love you have with them.
Disclaimer : This article is for your entertainment / infotainment purposes.