From 1990 to 1994, Macaulay Culkin was the biggest child star thanks to the Home Alone series. The child of a former actor, Christopher "Kit" Culkin, Macaulay got an early push from his father to get into showbiz. In fact, Kit wanted all his seven children to be in the business, but Macaulay, born 1980, was the brightest star.
When he was 14, he was already the highest-paid child star in Hollywood, according to Screenrant. Macaulay could have continued to work but we hardly see him anymore, and the reason for that is the childhood pain he experienced. He saw his parents struggle with their marriage and his father being abusive towards everyone.
Kit's partner, Patricia Brentrup, believed that money was a curse. "We were happier living hand-to-mouth, and that's what's so hard. We don't get to enjoy what the whole family worked for together," she said, according to Screenrant.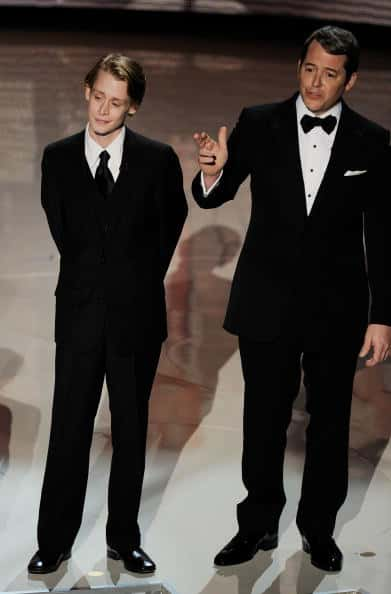 Macaulay's younger brother Kieran, who starred alongside him in the Home Alone movies, revealed that for the first nine years of his life, the family lived in a railroad apartment in a tenement building on East 94th Street and Second Avenue in New York City. It was "barely suitable for a couple," the Golden Globe-nominated star of HBO's hit Succession told Vanity Fair in December 2018. "It was just a hallway, and there were no separating doors, except for the bathroom, which didn't have a lock. They raised seven kids in that apartment—for years! They just kept bringing babies home to this little space."
It was, in fact, Macaulay's fame and success that saved the family from poverty. In 1991, the 11-year-old Richie Rich actor was earning $1 million for each project. His success also meant that his father became a powerful man in Hollywood. He also got on the bad side of many people, according to EOnline. He forced people to cast Macaulay in projects he was not initially cast for.
While his father was forcing him to work overtime, Macaulay, who filmed 15 films in seven years just became weary of it all. "I just remember the exact point when I was growing a little more tired—during The Good Son. I had already done one or two things that year, and I just said to Kit, 'Listen, I'm really getting tired and I'm not at school as much as I'd like to be; I really need some time off,'" he recalled to New York. "He said, 'Yeah, sure,' and the next thing I knew I was on the next set doing the next thing, and it just kind of clicked in my brain: Okay. There's basically nothing I can do to make this stop."
Kit would punish Macaulay just because he could. "I was making God-knows-how-much money, and Kit was making me sleep on the couch, just because he could," he said. "Just to let you know who's in charge and just to let you know if he doesn't want you to sleep in a bed, you're not going to sleep in a bed."
He told Marc Maron during an interview on his WTF podcast in 2018 that his father was abusive "physically and mentally." He believed that Kit was exacting revenge for being jealous of a son, who succeeded as an actor while he couldn't.
When his parents, who were never married, separated, the child star saw it as a way out for himself. "I was able to walk away from the business," he told Maron. "I was able to say, 'I hope you made all your money, because there's no more coming from me.'"
At 16, he learned what he was actually worth since his parents never let him know how much he was earning prior to that. He learned he was worth $50 million and decided to emancipate from his parents.
"Basically, I had millions and millions of dollars in the bank and my mother couldn't pay the rent because she was spending all of her money on lawyers," he said. "We were about to get evicted from our apartment. The only way I could get access to that money was to take my father's name off it, but I didn't want to make it messy, so I figured I'd take both their names off."
Since then, he's been married and divorced, moved to Paris, and battled a period of substance abuse, which he says is behind him now, according to Mirror. "I felt like some kid worked really, really hard and I inherited all his money. I had kind of no real sense," he told Ellen DeGeneres in April 2018. "It allows me to treat everything like a hobby. I do nothing for my dinner, nowadays. So I can just do all kind of projects that I want to do whether its writing or painting or a new website or whatever it is."
References:
https://www.usatoday.com/story/life/entertainthis/2018/04/23/macaulay-culkin-home-alone-face-ellen-degeneres/541305002/
http://nymag.com/nymetro/arts/features/4664/index1.html
https://screenrant.com/macaulay-culkin-family-trivia/
https://www.vanityfair.com/hollywood/2018/11/kieran-culkin-family-succession-profile
https://www.eonline.com/news/1068042/inside-kieran-and-macaulay-culkin-s-uneasy-relationship-with-fame
http://www.wtfpod.com/podcast/episode-883-macaulay-culkin-cameron-esposito