Meghan Markle and Prince Harry, celebrated their son, Archie's first birthday on May 7, 2020, and gave us a glimpse of their jolly little prince and their love-laden family life.
As we gawk at Archie's cuteness and happiness in the recent video that the couple released, we must also laud the responsible parents who did not shy away from taking some bold and never-seen-before measure to make sure their family does not suffer under the constant media scrutiny and bias that the royal family is routinely subject to.
It's been over a month since Harry and Meghan officially ended their duties as senior members of the royal family and numerous reports about the reason to do so have been published ever since. But if a report on The Sun is to be believed the former royal couple has stepped down for Archie's well-being.
A close friend of Meghan Markle has dished out details of their exit to the Mail Online. Turns out, it was a mother's anxious heart that drove her to take a historic decision. As a mother, her child's security and sanity is of paramount importance for her and Harry. Hence their decision to start afresh without royal labels.
"She also felt like she couldn't be the best mother to Archie if she wasn't being her true, authentic self. Something she felt she couldn't be in the royal family confines," the friend said. "She said she didn't want Archie picking up on her stress and anxiety."
"She felt like it was a toxic environment for him because there were too much tension and pent-up frustrations," she added.
Back in Canada, they used to "have a daily routine of doing yoga and taking long hikes." Her pal also revealed that during their time in Canada after leaving the royal household, they used to be "doing things that regular families do." She has been cooking and making homemade baby food for Archie. "Everything pretty much revolves around Archie right now and Meghan getting back into shape."
This brings out Meghan Markle's fierce-mom side who is ready to take on any challenge and obstacle to make sure her child is not being affected by the pressures that they have been braving through all this while. Like any other mom, all she wanted was to ensure a secure and healthy environment for her son and she did not shy away from doing what needed to be done.
Not just that, this decision has reportedly proven to be a blessing for Harry who is flourishing more than any of them. The source told DailyMail, "Meghan has been telling her close friends that this is the best thing that could ever happen to Harry."
"That out of anyone he will flourish the most and that it was her love for him that made this possible," she added.
Furthermore, the couple does not intend to return to the UK anytime soon. Apart from family life, Meghan was also working towards resurrecting her career and her collaboration with Disney and she did make a roaring comeback as a voiceover artist with Disney's documentary Elephant. Their small happy family made a decision to set up base in the US. And what's more, they found a home in the same locality that Diana would have moved to if she were alive!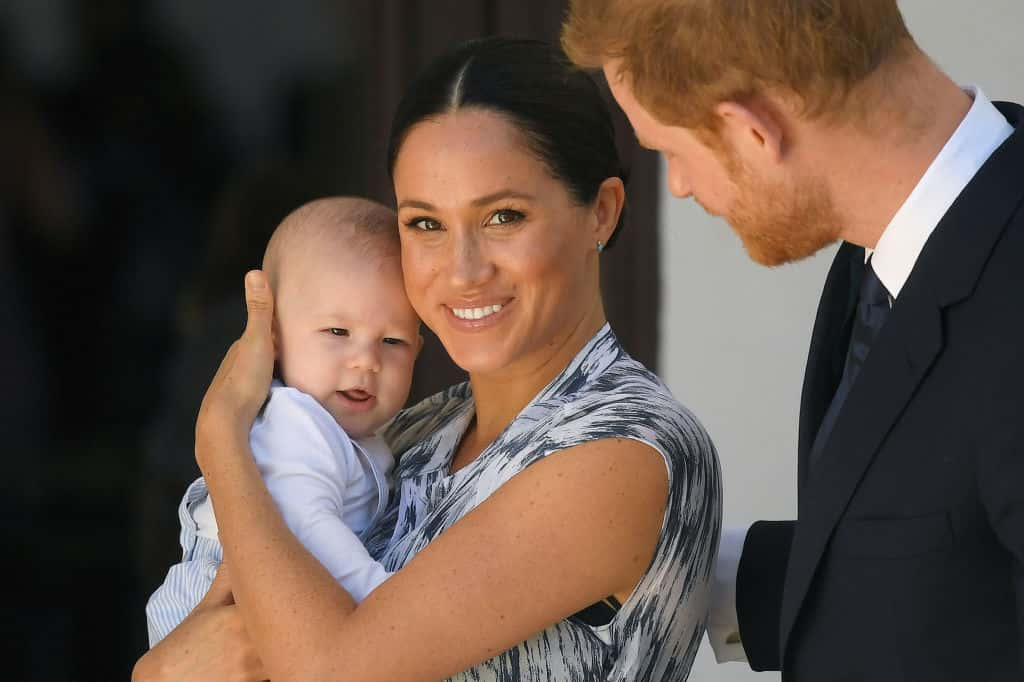 They are currently self-isolating in their LA home, making the best of a bad situation to spend some quality family time together. "There's a hell of a lot of positives that are happening at the same time and being able to have family time — so much family time — that you almost think, 'Do I feel guilty for having so much family time?'' Harry shared from his LA home during a video call for a children's charity. "You've got to celebrate those moments where you are just on the floor rolling around in hysterics. Inevitably, half an hour later, maybe a day later, there's going to be something that you have to deal with and there's no way you can run away from it," he added, according to PEOPLE.
References:
https://www.thesun.co.uk/news/10940797/meghan-markle-quit-royal-baby-archie/
https://www.dailymail.co.uk/news/article-7970597/Meghan-Markle-taking-steps-relaunch-career-work-Disney-far-over.html