The British royals are known for their neutral body-language, stiff upper lip, stunning outfits, measured laughs, and talks, etc. They have a plethora of protocols when traveling or out in the public. While every royal family has a set of guidelines which they diligently adhere to, the British royals take the guidelines too far as they are the most-watched royal family of the world.
Here are a few of their protocols as listed by Marie Claire: Men of the royal family perform a neck bow, while women curtsy, the royal family refrains from holding hands (which Meghan Markle and Harry were seen not adhering to), they aren't allowed to vote or speak publicly about politics either, once Prince George turns 12, he and William will have to fly separately, and the list goes on.
In fact, the kids of the royal family are not immune to strict rules too. It has been revealed that they have to go through stringent training and round the clock monitoring to make sure they stick to the royal protocols and behave like well-groomed prince and princesses.
Case in point, the three royal kids of Prince William and Kate Middleton. According to CornwallLive, Marie Borrallo, a highly qualified and strict nanny, was hired the Kensington royals eight months after Prince George's birth. Borrallo was trained at the prestigious Norland College in Bath and is efficient in driving, self-dense, and has a strict childcare regime. The Sun also called her the "best nanny in the country."
Norlan expert Louise Heren revealed that Princes George, Louis, and Princess Charlotte have a "no-nonsense" upbringing at the palace. Louise said, "There will be no messing. That's because Maria (Marie) will be aware that as they step off planes, holding mum's hands, smiling and waving to the crowds, there can't be any crying or terrible twos or tantrums."
While Marie is a formidable nanny, there is no cut back in their playtime. "There will be lots and lots of outdoor play, that's the one thing you could say Norland are old-fashioned about. Loads of fresh air," she added.
"Lots of bike rides, playing with their dogs, potentially some gardening. Norland are very into teaching children through play." She went on to say, "Yes you are getting mucky with your hands in the soil but you are learning how to plant."
"If it is tipping it down, they will still go out. Wet weather is just inappropriate clothing, you have to put the right stuff on. It doesn't have to be strict. Just because Norland Nannies wear the brown uniform, they look quite old-fashioned, that doesn't mean their message is old-fashioned. It's no-nonsense," she explained.
Furthermore, when they are old enough, they are expected to plan the day. This could include giving them options to choose from, such as a trip to the park, baking a cake or reading. While the nanny could have a set of things in mind, but if the prince or princess has made their minds that would be the choice. Loise said, "It means that the nanny has got some control but the child has chosen what to do and is happy that they got the choice."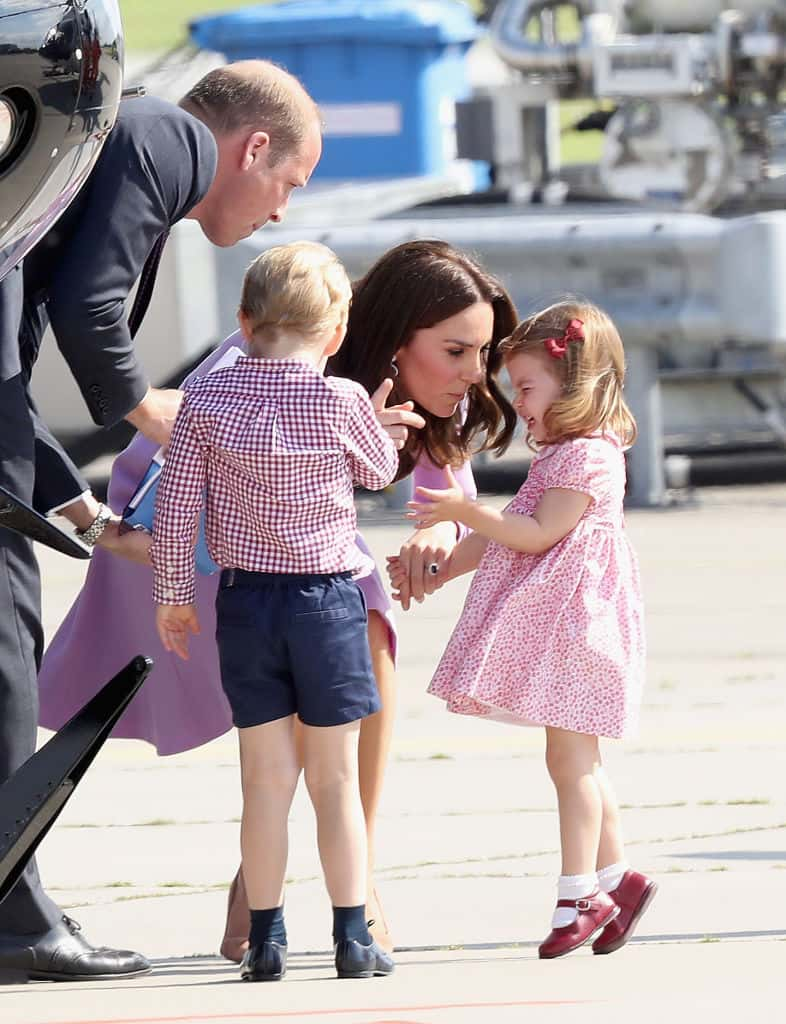 Also, there's a strict 7:00 pm bedtime every night, which has to be stuck to. In a bid to discourage fussy eating, new foods and flavors are introduced every few days.
Well, it might appear that royal life is all about living the high life that none other can afford, which it is to a great extent, but it is also true that there is are other, not-so-desirable aspects of their life which is the price they pay for the privilege.
References:
https://www.cornwalllive.com/news/uk-world-news/odd-rules-prince-george-princess-3730026
https://www.thesun.co.uk/fabulous/8210796/royal-upbringing-kids-palace-nanny-maria-norland/
https://www.marieclaire.com/culture/g4985/strict-rules-the-royal-family-has-to-follow/?slide=21