Editor's note: This article was originally published on January 28, 2020. It has since been updated.
Our personalities, whether we know it or not, shine in the way we view the world, the things we like and dislike and the objects that draw our attention. And the hidden parts of it become clearer in the choices we make, such as picking a feather that we are most attracted to:
1. The loving one
If you picked this feather, then you might be the kind of person who is drawn to beauty and looks at the world with a colorful perspective. Like a butterfly, you have the ability to impress others and be the life of the party. Your charm helps you build social connections and bond with others. However, despite your love for being around other people and loved ones, you appreciate being on your own to recharge and spend time doing things on your own. You understand that sometimes, you just need to be by yourself in a safe space.
2. The trustworthy one
If you picked this feather, then you might be the type of person who values safety and stability above all else. Whether it's in a job, a relationship or even a family, you prefer to know well in advance if you feel comfortable with the people you are with. Those who know you have faith in the fact that you are reliable and trustworthy. Others might wonder if you are too stuffy based on how detailed you are when you plan things. But your loved ones are aware that the moment you feel safe with someone, you are a truly fun person to be around. Not to mention, the fact that you aren't bothered with others' opinions is a part of your charm.
3. The calm one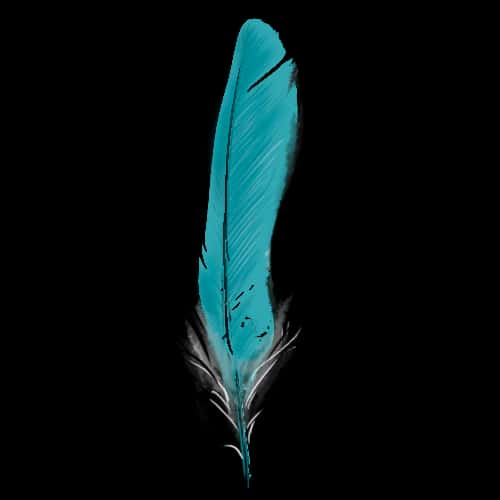 If you picked this feather, then you might be the type of person who can be counted on to have a calm head in even the most hectic of situations. Your hardworking and patient nature allows you to move forward in life and this is a trait that draws people to you for guidance. Sometimes, the wisdom that people come to you for can be a bit difficult to manage as it places a lot of pressure on you. However, having a generous heart allows you to handle that stress well and give your all when it comes to helping them. You would make an amazing leader, even if you're not aware of it.
4. The intellectual one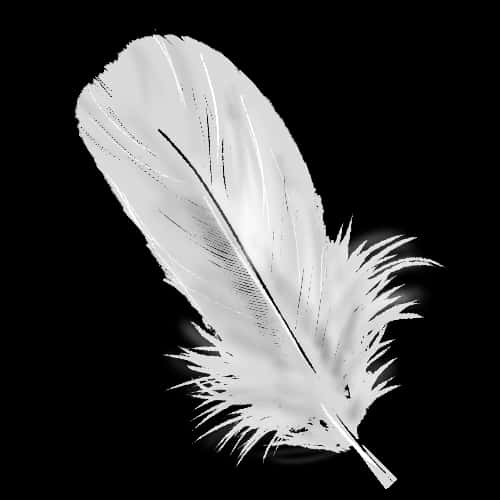 If you picked this feather, then you might be the type of person who prefers minimalism and space to think alone. You may not be the most social person out there, but when it comes to loved ones, you know how to make the time and memories valuable. You might not realize it, but you may also find yourself adjusting to changes much easier than most people. Sometimes, you could tend to undervalue yourself but not because you don't have confidence, but because you know there's a lot of room for improvement. You're always looking for a way to better yourself and expand your knowledge. And this is a statement in itself.
5. The bold one
If you picked this feather, then you might be the type of person who likes to go with the flow and take on adventures without thinking twice about it. Carefree and independent, you seek out challenges and anything that is new, bold and creative. Because of your free spirit and wanderlust, you dislike being tied down. But when push comes to shove, your loved ones know they can count on you to be there for them when needed. As for others, they are drawn to your verve and zest for life. They enjoy seeing the world through your eyes and learning how to appreciate the beauty in life, like you.
6. The balanced one
If you picked this feather, then you might be the type of person who enjoys a good balance between adventure and stability. Sometimes, you could be the first one to take on a new adventure while other times, you might take some time on your own to dedicate yourself to a passion. Depending on the situation, you adjust your ideas and personality accordingly and try to make the most of it. Whether it's staying at home to bundle yourself into bed with a good book or taking the day to explore the places near your area that are full of character, it's a rare quality to find such a balance and you have it.
Disclaimer : This article is for your entertainment / infotainment purposes.