Weddings can be stressful for the bride and the groom. From planning everything to make sure everything goes without a hitch to dealing with wedding jitters, the last thing the couple needs is something else to worry about. Unfortunately for one couple in western India, their own parents were the ones who added to the problem.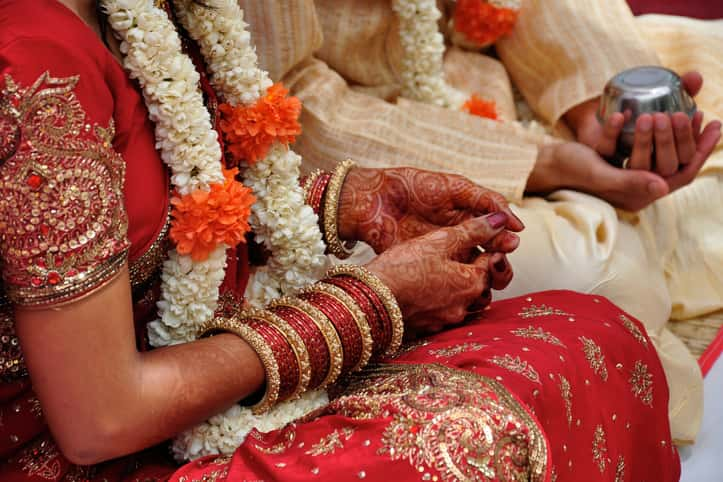 According to Independent UK, the couple was ready to tie the knot in February this year and were prepped for the big day, until they were hit with the strange news that the groom's father and bride's mother were missing. It didn't take long for them, and the rest of the family, to realize that the two had eloped together.
"They knew each other since they lived in the same society. Some of their close friends informed us after they eloped that they had a relationship in the past too," said a relative, according to The Times of India. And though they had been in a relationship in their younger years, the woman moved away after marrying the bride's father, the relative added.
Now, for more than 10 days, the two have been missing, according to the news outlet. The police have been searching for them, however to no avail as the groom's father and bride's mother left no traces after disappearing around January 10, 2020.
The 48-year-old father of the groom, a textile businessman, reportedly went missing from his home in the Katargam area of Surat city, while the 46-year-old mother of the bride was last seen leaving her house in Navsari. Another relative was quoted by Indian news outlet NDTV, saying, "Since they knew each other, it is possible that they might have decided to rekindle their old love and eventually eloped together."
Police inspector, BD Gohil revealed that, in their investigation, they discovered that the alleged elopers had gone to a neighboring state called Madhya Pradesh and visited a temple called Mahakaleshwar in Ujjain. He added, "We are trying to talk to them."
But while they may have vanished, they certainly left behind shocked families and an embarrassed bride and groom. And the Pandora's box is almost fully open as the couple would have to deal with the fact that, if their parents did elope, they would have a host of issues no one would willingly want to touch with a ten-foot pole.
Talking to The Indian Express, a relative of the groom, said, "We were busy with the marriage preparations when this took place. Our family is shocked and our prestige has been damaged. We are taking extra care of (the mother of the groom) and also assured her that her husband would return."
However, perhaps the one thing that horrifies others is the fact that this debacle would mean that, instead of being husband and wife, they would be step-siblings. This truly has all the makings of a rom-com movie.
Despite this, according to Indian Express, it is reported that the family has decided to move ahead with the wedding. A relative of the groom said, "After consulting our relatives and friends, we decided to go ahead with the marriage. The bride's father is confused but we are offering him full support. We don't want to cancel the marriage as invitation cards have been distributed and all preparations are done."
References:
https://www.independent.co.uk/news/world/asia/wedding-marriage-called-off-parents-elope-india-gujarat-ceremony-a9294301.html
https://timesofindia.indiatimes.com/city/surat/cupids-arrow-strikes-to-be-in-laws-marriage-called-off/articleshow/73447855.cms
https://www.ndtv.com/surat-news/in-gujarat-reviving-old-love-grooms-father-and-brides-mother-elopes-2168004
https://indianexpress.com/article/india/wedding-on-after-grooms-father-elopes-with-brides-mom-in-surat-6229017/
https://nypost.com/2020/01/21/wedding-called-off-after-parents-of-bride-and-groom-elope/