April has brought with it a number of mystical events. The first one is the pink supermoon which will make the night sky dazzle on April 7. This will be the biggest and brightest supermoon of this year.
While we do wish that the name had something to do with the color of the moon, the reality is, well, realistic. The moon will not really be pink in color, so why is it called the pink moon? According to Farmer's Almanac, April's full Moon often corresponded with the early springtime blooms of a wildflower native to eastern North America called Phlox subulata, commonly called creeping phlox or moss phlox—which also went by the name "moss pink." Due to this seasonal association, this full Moon came to be called the Pink Moon!
With the entry of the pink moon, this month will entail the mood of the Scorpio: passionate and strategic. Meaning, this occurrence could prompt you to cleanse your life of the people weighing you down and show passion towards the ones you hold close. Also, the moon appears in the sign of Taurus, which is governed by the planet of Venus, also known as the planet of love. It will not be wrong to say that you will experience a surge of sensual feeling and passionate romance. All you passionate ones, brace yourselves!
1. Aries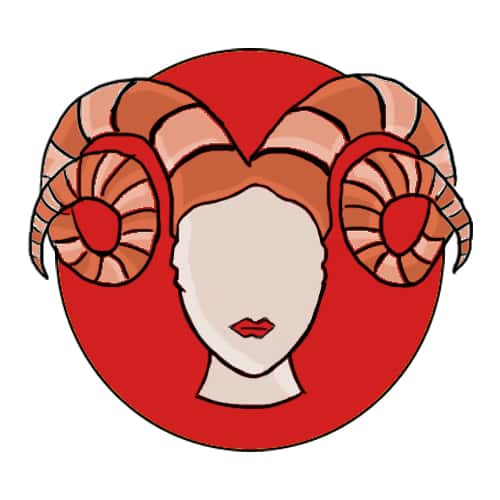 This is going to be a rollercoaster of emotions for you, Aries. Although you are a natural at emotions and love, the supermoon will bring out the best of you. However, you will have to work on yourself for a bit. Unlike your usual self, you will be unsure about yourself initially but this season will prompt you to be the best version of yourself in terms of emotions and romance. You will not shy away from showing your romantic side, you are an inherent creator, and you will use so much of your imagination to express love and passion.
2. Taurus
The very typical Taurian passion will see its glory this pink moon season. But apart from being passionate, you are also stubborn. This season, however, you will find yourself following your heart more than your head. If you feel attracted to someone don't let them go because you think they are different. Listen to your heart and let love do its magic.
3. Gemini
The otherwise flirty and flighty Gemini will find themselves drunk on the idea of intense passion this season. And you will be brave enough to accept this side of yours because if you hold yourself back you might miss a great chance of feeling divine happiness. You will also find it difficult to keep your emotions in check, you might cry and feel vulnerable more often than not but it's a good time to let it all out and allow your partner to see your tender side. This will help you strengthen your bond.
4. Cancer
You don't give up on someone just like that, Cancer, but it looks likes you have been broken really hard this time. You are having trust issues and are also trying to curb your wave of emotions. As a Cancer, you might not want to change your natural self. Let your sensitivity and emotions flow. In the process of suppressing yourself, you are depriving yourself of the love and joy you can get during this season. Therefore, as you open up and get back to being your old affectionate self, you will see the magic of the moon and your inherent charm.
5. Leo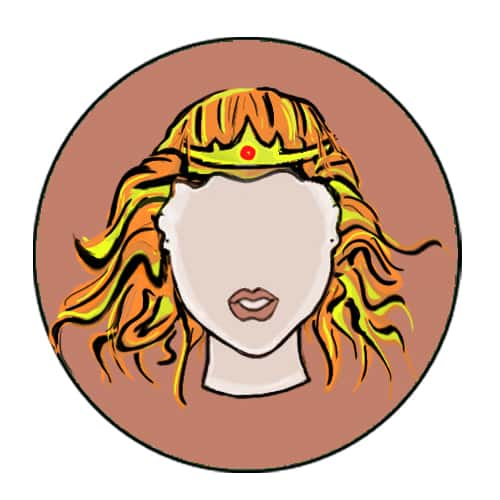 Leo is many things but this season, they are going to be passionate lovers. You will express yourself like never before, communication and expression are your strong suits and in the shadow of the pink moon they will magnify and you can emerge as a better lover than the most romantic signs. With all your flamboyance and charm you will make the most of this season and might find the right one who will understand the intricacies of your nature. But there is sad news too, your love could be short-lived. However, may we suggest that you don't let that turn your desires down and suppress the raw passionate energy that will drive you this time around? When you don't let the downsides bother you, at the end of this you will be left with many happy memories and a bright smile on your face!
6. Virgo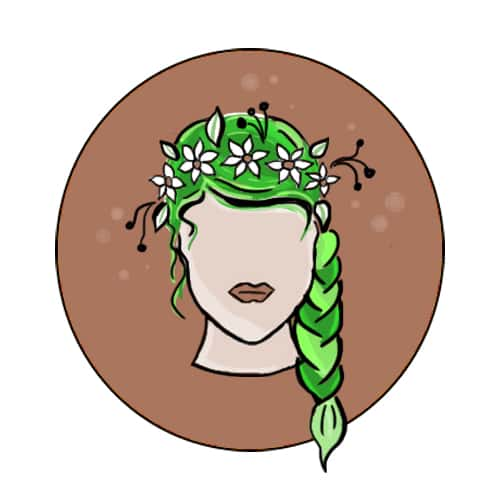 You might find someone as faithful and responsible as you this season, Virgo! There are chances that you finally meet the one who would compliment you, emotionally, mentally, and also physically. This time around, you will see a different wave of passion because there will be love and loyalty with it. But don't let your critical mind think too much. Believe in love and say "bring it on!"
7. Libra
The best you can do this time, Libra, is be your balanced self. Don't lose your individuality. Whether you are in a relationship or are dating someone new or are opening yourself to love again, it is important that you let people see you as you are. This will not only make the relationship stronger but will also make you comfortable in your own skin. Only then will you be able to ake the best out of this season of love.
8. Scorpio
Let your inherent fearless and passionate side loose this time around, Scorpio. You will be in a mood to celebrate yourself and to that, we say Cheers! It's time you treated and pampered yourself. Pull out that sexy outfit from your wardrobe and make a romantic date with your sweetheart and savor every minute of it. If you are single, get wild with your squad. Do anything that makes you feel alive and loved.
9. Sagittarius
Sagittarius, it's time to show love to yourself and embrace independence. If you are emotionally attached to someone who is weighing you down, you might take the brave step of leaving them behind and learning how to navigate life alone and with full fervor. In the meantime, don't let your tender and romantic side die down. Keep it alive! Your charming presence will attract someone who cherishes who you are and who you have become, spend those moments passionately, however shortlived they might be.
10. Capricorn
Hey Cappy, the moon has magnified your desires for intimacy way more than before. If you are single, it is time to let go of your reservations and indulge in love-making with the one you always found attractive and who wanted to have you in your life too. In a relationship, you will be more vocal about your desires and would want to explore the hidden trenches of desire. All in all, you will have a thriving month filled with desires and intimacy.
11. Aquarius
Aquarius might have an underwhelming month in terms of personal relationships, but the one thing that will trump all the sorrow is your love for yourself. You have been trying too hard to hold on to someone who is now ready to move on. So let them go, we can't change people but we can take care of ourselves. In the end, you will most likely realize that it's you who matters the most, and when you realize that, you are more ready than ever to pick the right one for you.
12. Pisces
For a long time, Pisces has been longing for someone to come along who would make you see the fire within you. This season, the wait could finally come to an end as you will most likely meet someone who will love you like you are meant to be. Your days and nights could blur into one as they will never leave your side and show you how the touch of love feels.
References:
https://www.almanac.com/content/full-moon-april#
Disclaimer : This article is for your entertainment / infotainment purposes.